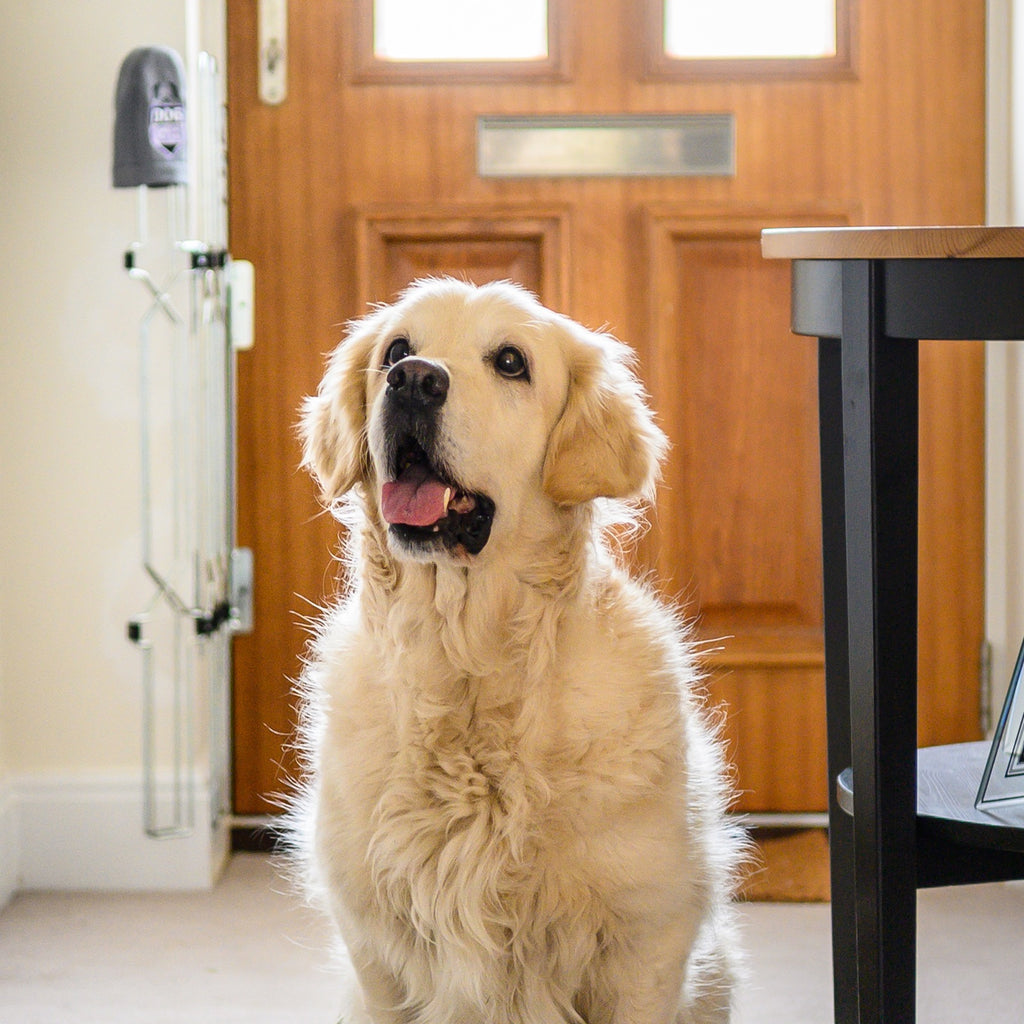 Dog-G8 for front doors: The Top 5 Questions Dog Owners Have

The doorbell rings, and many dog owners knows that frantic rush – the split-second scramble to stop your dog from dashing or greeting the postie a little too enthusiastically. That's where the concertina dog safety gate for front doors comes in. The innovative tool has featured on Dragons' Den and amassing over 150 million views on social media, it's rapidly becoming a must-have for many dog owners. Designed specifically for the front door, it acts as both a training aid and a deterrent for potential escapes or unwanted greetings.

But what are the specifics? What do potential users need to know? Here, The Dog-G8 Co answers the five most common questions posed by our audience:

1. Will my dog jump over the Dog-G8?

Answer: No, your furry friend won't jump the gate. One of the key features of our safety gate is that you, the owner, are always present at the front door, ready to manage and control the situation. This ensures your dog remains calm and secure, with no unexpected leaps!

2. How robust is this gate?

Answer: The Dog-G8 is built to last! Constructed from 4.8mm mild steel and chrome-plated, it boasts incredible strength. Many of our customers frequently report that it's much sturdier than they initially imagined.

3. What are the size options for the Dog-G8?

Answer: We understand that homes and needs vary. That's why the Dog-G8 for front doors is available in three different widths: 52cm, 62cm, and 72cm. Thanks to its modular design, you're sure to find a fit that's just right for your space.

4. How do I install the Dog-G8?

Answer: Installation is a breeze! Each gate comes with comprehensive instructions to guide you. Whether you're fixing it to a plastic board or wooden surface, we provide Timco self-tapping screws to make the process seamless. And for uPVC/Composite surfaces? We've got you covered with a 3M high-grade adhesive. This ensures your gate remains firmly in place, even with the most persistent of pets pushing against it.

5. How can I easily let people in when the Dog-G8 is in use?

Answer: Our gate comes with a user-friendly quick-release mechanism. Once you're sure your dog is under control and it's safe to enter, simply unhook the gate, and you or your guests can effortlessly step inside.

In conclusion, the Dog-G8 isn't just any ordinary gate; it's peace of mind in a world where our furry friends sometimes get a tad too excited. By addressing the above concerns, we hope you feel as confident in our product as we do. Safe homes make happy dogs, and happy dogs make happy owners. Choose safety, choose Dog-G8.