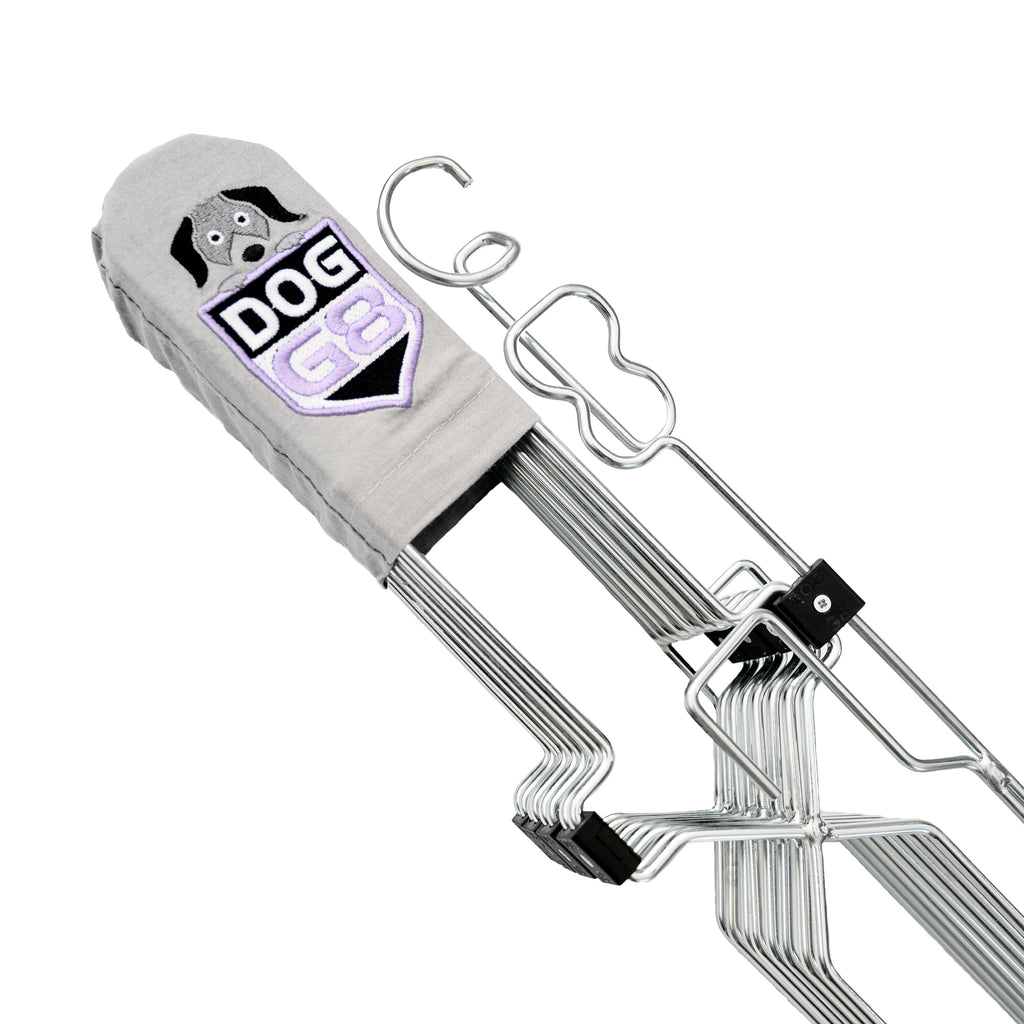 9 genius (and surprising) ways you can use our Dog-G8!

There are so many occasions where you might need a safety barrier to keep your dog safe.

When we first designed our dog gate, we set out to create an innovative and effective way to keep dogs safe at the front door. And our retractable dog gate was born.

As the years have passed, we have found that our dog gate is so much more versatile than even we could have imagined. And we've continued to innovate so that our dog gate can be adapted to the many situations that our lovely customers need solutions for.

Read on to discover 10 genius and somewhat surprising ways our dog gate can be used.

1. A dog gate for the front door

 

Often when a delivery or visitors arrive, our dogs are very keen to dash to the door to say hello. It can be stressful trying to contain or pick up your dog to stop them from escaping out the front door and onto the road.

Our dog gate is designed to allow you to open the front door while keeping your dog safely inside.

The retractable dog gate concertinas open and closed, meaning that when your front door is shut, it bundles away neatly. And when you open your front door, the gate concertinas open with ease.

  

2. An extendable, retractable and customisable dog gate

 

If you want to use a dog gate as a room divider or in a wide doorway, then you can! Opt for the

Extra-Wide Dog-G8 

Our dog gate is retractable, so when it's not in use, it simply retracts into a neat concertina, and it's out of the way!

This is great to separate puppies and children or in multi dog households. Our dog gate means that they are physically separated but can still see each other clearly, so nobody feels left out!

This one is an Extra-Wide Dog-G8. If you'd like a dog gate to fit a particularly large area, then please visit

this link. 

 

3. A dog gate for stairs

 

The

Dog-G8 Plus

is perfect for stairways to stop your dog from going up the stairs. Whether it's a personal preference that you'd like your dog to stay downstairs or to keep them safe from injury, the dog gate is an ideal solution.

Some breeds are prone to IVDD, like Dachshunds, Beagles and French Bulldogs. It's recommended that these breeds don't climb stairs to reduce the risk of damage to their backs. You can

read more about this here.

  

4. A dog gate for sliding doors

 

A few of our lovely customers have used our dog gates on the sliding doors of their vehicles and in their homes. So far, we've seen it connected to a Swift Connect van door, motorhome sliding doors, and a sliding patio door too!

Because the dog gate retracts in a concertina style, it works perfectly on sliding doors. You might need to add extra mid-sections according to the length of the opening in your doorway.

If you need any help working out exactly what you need, then just

get in touch.

We're always happy to help.

5. A dog gate that can be easily moved

 

If you don't want various pet gates all over your home but would like to be able to use your dog gate in different locations, you can!

Simply add some extra mounting brackets to your basket, and you can easily unhook your dog gate and use it in different locations.

Perhaps you want to keep your dog out of the kitchen at mealtimes or when your kids have friends over to play. You can easily lift the gate and relocate it in minutes.

Despite being a very robust dog gate, it's also extremely light, so easy to move around.

 

6. A dog gate for motorhomes and caravans

 

Our versatile dog gate is perfect for caravans, motorhomes and campervans. Keep your dog safely either inside or outside with our concertina dog gate. A Motorhome gate can be found

here.

 

Check out Cookie on her cute little step travelling in motorhome style!

 

7. A dog gate for boats!

Yep, our dog gate is so versatile it can even be used to keep your dog safe on a boat!

We are continually astounded at just how creative our lovely clients are and the myriad of ways our dog gate is put to use to keep dogs safely contained on their adventures.

 

8. A dog gate for horseboxes

 

If you are a horsebox owner, then our dog gate could be an ideal addition for you. It fits brilliantly onto your horsebox door so you can keep your dog safe and secure whilst you're out and about with your other four-legged companion! We find opting for our Motorhome gate is best for Horsebox configurations. Which can be found

here.

9. A dog gate to keep the gulls out

 

Finally, and perhaps the most surprising way our dog gate has been used… is to keep a tenacious seagull out the front door!